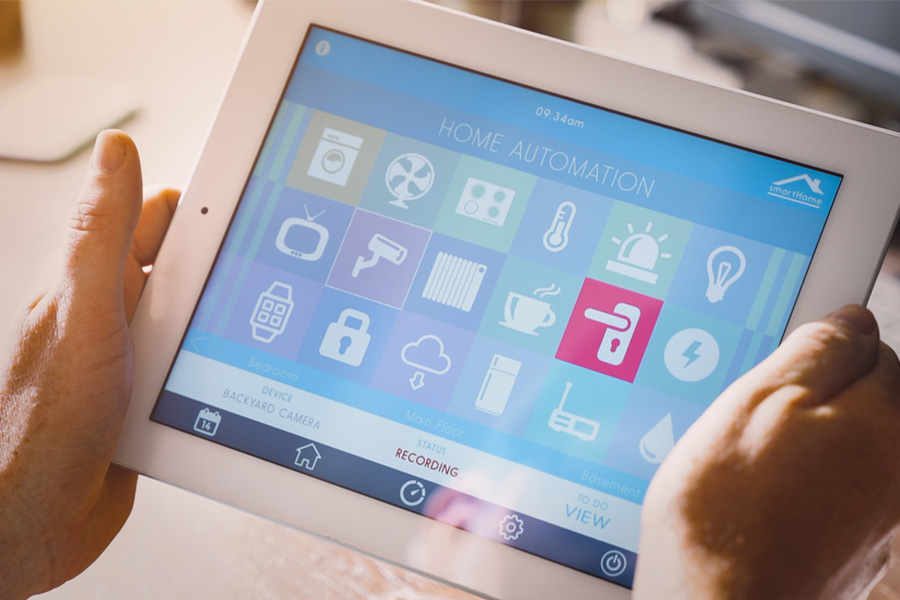 Ocala Home Automation 101
Have you researched about ways to make your house more "smart"? Do you know a little about homes with smart devices and wish to know more on how to transform your residence? This helpful resource -- Home Automation 101 in Ocala -- is intended to show how you can take advantage of innovative, connected equipment to make your everyday life less of a challenge and more energy-conscious.
You will add smart home automation to home security with confidence, and allow your home's lights, locking systems, thermostat, and other equipment serve your specific preferences.
What Is Home Automation In Ocala?
If you are a current homeowner or plan to acquire a home, chances are you've thought about this inquiry: What is home automation in Ocala? Essentially, a home automation system oversees and controls different elements at your home, so you don't have to. You have the ability to prearrange things like smart bulbs, door locks, and thermostats to respond even if you're not in your house. For instance, there's no need to hit a switch to brighten your lights or touch the dial on the wall to change the temperature.
Automation offers flexibility and function to your home
Automation will take many forms. For instance, you might set your devices to operate per a schedule you've created through your home's smart hub or smartphone app. Or group devices in unison to make the ideal setting for watching a movie or for going to bed. Or you could have separate components react to one another so that your residence is always comfortable and safe. You can even control your automated devices with spoken words if you join them to a wireless, virtual assistant from Amazon or Google.
As you might expect, you need to install a fully featured automation package to have effective scheduling and remote management. Many people enjoy the most success linking home automation devices to a home security system. Modern security systems already have the ability to control alarms and cameras via a central hub or smartphone security app. Including your smart locks and various other automated systems lets you schedule everything together. Plus, using your home's defense for your home's automated equipment has the added benefit of you only needing to understand one platform for your entire smart home.
Smart Home Ideas In Ocala
You will find many advantageous smart home ideas for your Ocala home. Consider these choices to discover another level of convenience and control you probably didn't think was attainable:


Smart thermostats: You don't have to manipulate your thermostat dial in person. Instead, fix your smart thermostat to adapt to your daily schedule. For example, automatically decrease the air conditioning or heat when you're not home. Then you can have your thermostat rise to a more suitable temperature a little before you return. You also have the ability to access your mobile security app to inspect the HVAC reading no matter where you are and alter it to your satisfaction.
Enjoy The Perks Of Home Automation In Ocala
So, is home automation worth the trouble? Fortunately, home automation offers more than simply a fun tool to control your home's lighting from your smartphone. Learn how automation yields actual perks to your busy life.


Safety: Home automation has obvious and beneficial safety implications. Make your house seem occupied while you're away with preset lighting and visually inspect strangers with an automated doorbell camera. Get phone notifications and have your home light up when an alarm or camera is triggered. Smart door locks, surveillance, and devices like CO and fire detectors all help establish an enhanced measure of safety for your property.



Reduce your stress: If you set a schedule, you won't have to think about switching off your lighting or securing your entryways, as your system will do it for you. Check on your various implements when you're away, and manage nearly every feature of your configuration from a distance. Customize scenes like bed time that adjust your components in just the right way to get the optimal mood and comfort. Or direct your Google or Amazon assistant on the way you would like your settings and watch your home respond in an instant.



Energy efficiency: A fantastic benefit of automation is that it will allow you to save money. Let's face it, there are some folks in your family who neglect to do things like turn off lights. By placing your property's illumination on a schedule, you can stop consuming electricity at all hours. Lower energy bills by altering your home's comfort settings for occasions when you're away. Did you not remember to reduce the air conditioning when you left for vacation? No need to worry, as you're able to change it regardless of your location.
Is It Time To Move Past Home Automation 101 In Ocala?
If you're wondering, "how did I ever function without home automation before," you're ready to schedule a consultation with your security professionals. We are here to show you what's possible -- from smart locks to security cameras -- and tailor the ideal plan for you. Simply reach out to (352) 325-7261 or send in the form on this page.
Communities Served Around Ocala By Secure24 Your Local ADT Authorized Dealer